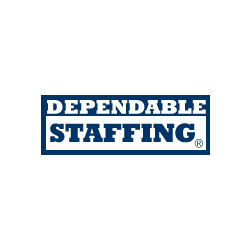 Caregiver - Private Care
Phoenix, AZ
Dependable Staffing is currently recruiting for caregivers in the Phoenix and surrounding area to care for clients in a 1:1 home setting. Current opportunities are available to work weekend and weekdays, 4- 12 hour shifts. Clients have been diagnosed with TBI or are quadriplegic patients. Current opportunities are available for qualified experienced professionals looking for full and part time employment. Dependable Staffing offers consistent schedules, long-term block employment and flexibility as needed.

Job Duties:

Assist client with ADL's
Medication reminders
Plan and prepare meals
Light housekeeping
Must be able to use hoyer lift
Assist client with laundry duties
Assist client with preparing grocery list & grocery shopping
Additional tasks may be assigned as needed


Job Requirements:

Must have a minimum of 1 year recent experience working as a caregiver
Must be patient, respectful and compassionate
Physical endurance
High school diploma or equivalent
Must have current CPR training
Be self-motivator and be able to work well with others
Outstanding communication and interpersonal skills


For immediate consideration, please complete the Caregiver application at Dependablestaffing.com. For additional information, call Mark at 602-264-1444!
15867